Show details
Important Ticket Information
PURCHASE TICKETS BELOW
LOCATED IN THE HASTING RACECOURSE - 188 N Renfrew St
Email tickets@yukyuks.com for changes to your ticket order Processing fee of $3.75 plus tax per ticket applies. *Must be 19 or older.
Please ensure you have two pieces of valid government issued ID.
Online reservations are not available for this show at this time.
Sat, Mar 18, 2023 -
8:00 PM
John Cullen
Saturday, March 18, 2023 -
8:00 PM
John Cullen is the rare comedian that you watch and he's having so much fun on stage that you can't decide whether he's having more fun or you are. A charismatic performer and a modern-day renaissance man, John brings his vast life experiences to the stage in an attempt to make sure that everybody has the best time. Because really, that's what comedy is all about. If you're still somehow concerned you won't have the best time, just know that John has accomplished a great many things in a very short period. In just eight years, the Canadian Comedy Award nominee has performed at the Just for Laughs festival multiple times, the Halifax Comedy Festival, JFL Northwest, is a regular on CBC's The Debaters, and his podcast, Blocked Party, is among the most listened-to podcasts in Canada, regularly appearing on the iTunes charts. His 2017 album, Most Likely to be a Comedian, is often featured on Sirius XM and reached #1 on the iTunes charts. So there. Now come out to a show and let's all be friends.
Uncensored shows. Discretion advised.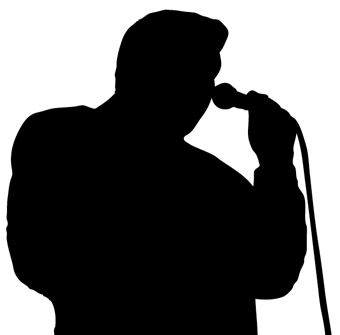 Jordan Wilson
SplitMiddle
Uncensored shows. Discretion advised.
Additional Information
---
SNACK FOODS ARE AVAILABLE THROUGHOUT THE SHOW.
Group rates do not apply.